Cleaning Services as Easy as 1-2-3 !
Step 1
Contact Us
Call us anytime to book a FREE assessment. Service can start within 24-48 hours. Call us today @ +16478003922 or send us an email at cleaning@sijison.com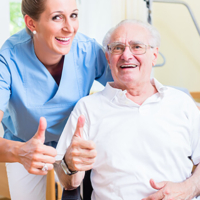 Step 2
FREE In – Home Assessment
Our client service Manager comes right to your place wherever you live. We start by making the client assessment and follow through. Directing the Home Care program every step of the way, until the client is discharged from our services.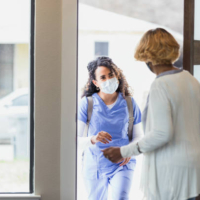 Step 3
First Caregiver Visit
We make sure you get a perfect match for your care needs and personality. We ensure you get the caregiver you can trust
Deep Cleaning Services
Our flagship service! A comprehensive house cleaning service for your home. Includes a full sweep, wipe down, sanitizing, and disinfecting of your bedrooms, bathrooms, kitchen, living room, dining and common areas.  
RATE: $25 per hr.
min. of 4 hrs. worked
Mon-Sun – 8am-8pm EST time
Disinfection Services
We offer five disinfection services to complement our Deep Cleaning Service:
(1) Disinfection Fogging, (2) Steam Cleaning Service, (3) Bio-Armor Disinfection, (4) Sanondaf Disinfection for COVID Infected Areas, and (5) Hyla® Air Sanitation.
With several disinfection, cleaning and sanitation services to choose from, our Happy Helpers are trained to make your home safe and spotless. 
Disinfection and Sanitation
Office disinfection has been part of commercial cleaning services and routines long before the COVID-19 pandemic started. Serious health threats call for heightened and modern disinfection so we no longer just rely on 'spray and wipe' solutions. Ultra-Low Volume (ULV) misting disperses microdroplets in the air that disinfect surfaces even in inaccessible areas.
Service inclusions:
Misting of enclosed spaces in the office such as work stations, pantry, reception area and toilet rooms.
Commercial Office Cleaning Services
Sijison Office Cleaning Helps Build Confidence
Your office buildings, furnishings, and personnel are a major investment and we know it. That is why we've built a rock solid team focused on trust and quality work. All at an affordable rate to keep your ROI as positive as our reputation.
If you need an affordable office cleaning service in Toronto, Vaughan,
Mississauga,
North York then give us a call for a custom-tailored estimate that is the right fit for your company.
Homemaking
"Feel the feeling of Cleanliness"
Everyone enjoys a clean home, but for the elderly, those with disabilities or recovering from injury or surgery, a clean and tidy home is even more important. Having a well-maintained home improves mobility, enhances mood, and can help keep someone healthy. Sijison offers Homemaker Services that help create a safe, clean, and comfortable living  environment so that your loved one can continue living independently. When it comes to quality, compassionate care for your aging loved ones, you want to make sure that the company you choose to provide Homemaker Services provides everything you need. Sijison Caregivers are background-checked, thoroughly trained, and fully dedicated to the comfort and happiness of each of our clients.
Sijison Healthcare makes your life more comfortable offering the benefits of homemaking services including: Washing dishes, Laundry and Ironing, Bedmaking services, Organizing and cleaning, Assisting with pet care.