Is Dementia Curable? Every Caregiver Should Understand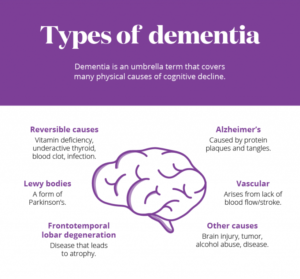 The number of people living with Alzheimer's disease in Canada is expected to more than double by 2025, reaching over five million people. It is critical to equip trusted caregivers and their families with the knowledge and skills they need to deal with this condition. It is critical and difficult to provide care that results in positive outcomes for both the person with Alzheimer's/dementia and their caregivers. To help with this effort, I've compiled a list of key points that all caregivers should be aware of.
Obtain the necessary assistance and support
Whether the caregiver is a family member or a professional, it is critical to have a dementia management team in place for the expertise and emotional support. The caregiver, for example, should never be lonely. Participating in a support group is also beneficial. The Alzheimer's Association has a local list available, and many of these groups have family members who can attend with you.
Individuals with dementia are cared for by Occupational Therapists (OTs), who collaborate closely with doctors. They can assess one person's needs with Alzheimer's/dementia, analyze the caregiving situation and living environment, and provide ideas and education to improve safety, functional independence, and quality of life. The resources and abilities of a family caregiver, as demonstrated by these two examples, should be called upon early and frequently.
Healthcare workers and other caregivers should not provide dementia care alone, but rather collaborate to share knowledge, solve problems, and provide emotional support.
Nurses should not leave nursing aides alone to solve problems like how to deal with resistance to care or aggressive behavior in the shower when the patient has Alzheimer's disease. The aide should devise a method to assist his or her team members in locating a solution to the problem. Occupational, speech, and/or physical therapists, nursing staff, and others involved in the client's care should be part of the multidisciplinary dementia management team.
To ensure that the needs of family and professional caregivers are met in a facility or community, dementia management care teams should be formed. This is critical for anyone who cares for someone who has Alzheimer's or dementia. Caregivers need the advice, guidance, and knowledge of a team to be successful and at peace with themselves.
Learn how to provide dementia-friendly care.
Personnel development to become dementia capable was identified as a key factor in providing quality dementia care in a 1997 publication in the Alzheimer's Association titled "Key Elements of Dementia Care." According to the publication, "developing staff to become dementia capable is a human resource guiding principle."
To provide residents with dementia with the care they deserve, it is necessary to provide staff with an appropriate education in Alzheimer's/dementia care, as well as opportunities for education and support, in addition to demonstrating dementia-capable skills and knowledge."
Component 1: Appropriate Compensatory Treatment at the Appropriate Stage
Caregivers must understand the stages of dementia in order to provide compensatory care, which includes enhancing functional independence and emotional well-being. Changing the approach to gain the person with Alzheimer's/trust, dementia's understanding, and agreement, changing the setting so that it is supportive rather than distracting, and simplifying the activities to the required level of challenge are all important stage-by-stage processes. More assistance and compensation are required in the later stages of dementia, just as a parent must provide more care and adaptation for a younger child.
Dementia Competent Communication is the second component.
Patients with Alzheimer's disease/dementia require guidance on how to communicate with their caregivers. It is necessary to simplify communication in order to improve comprehension by:
Waiting for a response
A complex situation can be simplified by breaking it down into single-step directions.
Hand signals can be used to provide written instructions or visual cues.
Dementia-friendly behavior management is the third component.
Caregivers must be aware of the behaviors that are most common in seniors with Alzheimer's and dementia in order to reduce the likelihood of those behaviors persisting. To do so, caregivers must understand that most negative behavior is caused by unmet needs. Negative behavior can be triggered by an unmanaged complaint, such as uncontrolled pain, anxiety, boredom, or a lack of control. To determine the underlying cause, the caregiver must be able to observe the situation and behavior.
Summarizing
Alzheimer's and dementia patients and their caregivers can have a rich and fulfilling relationship.
A caregiver must form and be a part of a dementia management team so that they are never alone. The key is to not put their loved ones or clients ahead of themselves.
Alzheimer's/dementia patients have a wide range of needs, which we refer to as dementia-capable care. It's similar to the principle of good child care. You can quickly become a competent caregiver of the afflicted by applying what you already know from child care to dementia caregiving. It is critical to understand that the elderly should never be treated in the same way that children are.